Introduction

My product line is limited to custom kits, plans, and engines and engine rework. As of this date (Dec. 2014) I am no longer offering Double Star engines due to recent problems in getting them manufactured. When they become available again, I will cetiainly put the word out!
As of Aug 1, 2015 I am the USA dealer for Stalker Engines from Ukraine. Further detail listed here-in.
As of September 1, 2015 I can again accept Visa or Mastercard for payments with a $25 minimum.

For routine items such as paint, hardware, propellors, and lines, contact Brodak, Sig, or Tom Morris. I sell fuel locally, and at contests, but cannot ship it because of Haz Mat charges. For 24 gallons or more, I can have fuel shipped to you direct from Sig by freight (no Haz Mat costs).

The custom tuned engines have been developed to be hassle-free and dependable, at a fair cost. I can also rework your new or low time engine. Turnaround time on customer sent engines is usually under one week. All customer engines are test run before shipping.

I continue to be the most complete source for C/L stunt plans. Many of the latest offerings are in CAD format, by Pat Johnson, for a truly "Pro" look. Many of the older plans are hand drawn retracings, as technology to photocopy full sized model plans was
not available when this business was staiied. Where possible, these are being replaced with photocopies. I sell no plans still available from the original publishing source ... most Flying Models, Model Aviation, and Aeromodeller plans are still available from those organizations. If you need to see what a design looks like, check the excellent Classic and Old Time plans book from PAMPA.

About "Time''. Numerous customers have told me how pleased they were and surprised they were with the rapid service I routinely provide, after they have done business elsewhere. My policy is very simple: I try to provide you with the same service I'd want ifl were buying. Ifl can't, I'll tell you why, and hold or return your money until I can provide the item. No one gets preference over anyone else. If you've not done business with me, check it our with someone who has. You'll see!

Thanks again for the continued business, letters and friendships.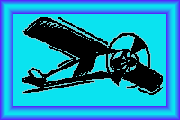 WELCOME